Travel News
Learn About Some Of The Upcoming Events Happening At Our Favorite Vacation Destinations.
Disney
Walt Disney World Resorts opened in 1971 and since has been one of the worlds largest vacation destination for travelers of all ages. Disney sits on 27 acres and offers 4 main world-class theme parks: Magic Kingdom, Epcot, Hollywood Studios, and Disney's Animal Kingdom. In 2016 Magic Kingdom alone attracted 20 million visitors making it the most visited theme park in the world for the 11th year in-a-row.
Walt Disney World Resorts is more than just a big theme park they also offer 25 on-site resort hotels, Fort Wilderness Campground, and 12 non-Disney affiliated on-site hotels. Guest can also enjoy their many other attractions outside of the park like Disney Springs, Dining, shopping, and entertainment without the need of going into the park. In the warmer months, there is also Typhoon Lagoon and Blizzard Beach.
World-Class Theme Parks
There are many other theme parks to visit in the Orlando area as well so you can be sure to never have a dull moment. There is Universal Orlando Studios Resorts where you can enjoy Islands Of Adventure and Universal Studios. Guest can choose to walk around Harry Potter World, Splash in Volcano Bay, stay in one of the 6 on-site resort hotels, and feast on exquisite restaurants within the parks and nearby. Take a walk around Universal's City Walk near the entrance so no park tickets needed. City walk host, shopping, food, nightclubs, Entertainment shows, an AMC Theater, and much more.
Not too far away, travelers can also enjoy SeaWorld Parks and a variety of high-class Orlando Resorts. Seaworld host 3 main parks to enjoy: SeaWorld Orlando, Discovery Cove, and their water park called Aquatica. SeaWorld Parks and Resorts cover 200 acres of fun-filled entertainment that are located right off International Drive. I-Drive offers many types of food, clubs, and shopping all on one main road so you don't have to go far. In 2016 Seaworld attracted over 4 million visitors and ranked 10th most visited theme park in the U.S. and 25th worldwide.
International Drive and attractions, hotels, and restaurants in that area
International Drive is one of Florida's busiest centers of tourism. Within minutes, travelers can find attractions like iFly Indoor Skydiving, Ripley's Believe it or Not, Coca Cola Orlando Eye Ferris Wheel, SEA LIFE Orlando Aquarium, I-Drive Nascar Indoor Kart Racing, and more!
You can also find high class and affordable hotels and dining. There is the Hyatt Place, Fairfield Inn, and Suites by Marriott, Wyndham Orlando Resort, Rosen Plaza Hotel, Embassy Suites by Hilton, and many more lodging options. There are many restaurant favorites like Maggiano's Little Italy, Bahama Breeze, Shake Shack, The Olive Garden, Chuy's, Longhorn Steakhouse, Miller's Ale House, and many, many more.
Nightlife and Downtown Orlando
Downtown Orlando has an exciting nightlife to entertain guest. Church Street in Downtown Orlando is a central station to different hip bars and trendy clubs. Enjoy great food bars like Chillers and nightclubs like Tier, The Attic Orlando, and The Beachham – a concert venue and nightclub. Other vacationers may find themselves at the Wall Street Plaza which is another complex hub of bars, restaurants, and nightclubs all within that city block.
Make sure to check concert dates and events, Downtown Orlando is always hosting numerous events. There is the Amway Center, which is home to the NBA's Orlando Magic and is where many big-name artists hold their concerts.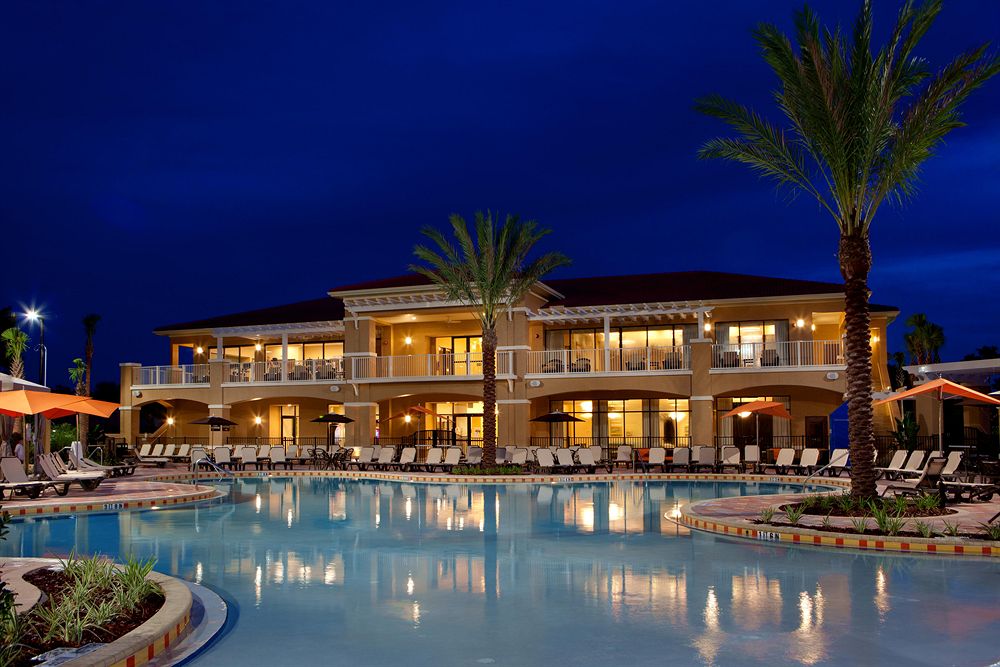 Orlando Restaurants
Travelers come from all over and Orlando is a host for many different cuisine types. You can find fine dining places like Victoria and Albert's at Disney's Grand Floridian Resort and Spa offers a AAA Five Diamond Award™ experience. Guests can also enjoy a sumptuous meal at Chatham's Place Restaurant, or at the Bull and Bear Steakhouse at the Waldorf Astoria Orlando.
There are also classic hit favorites like the Hard Rock Cafe at Universal City Walk where you can enjoy delicious food and a show. If you want some delicious southern comfort food and much more you can check out Four Rivers Smokehouse.
Orlando's Natural Beauty and Activities
Make sure to check the events going on in Floridas largest convention center, claimed to be the seconds largest convention center in the U.S., The Orange County Convention Center. The facility is about 7 million square feet of total space, with about 2.1 million square feet of exhibit space. The building operates on rooftop solar the size of 4 football fields for renewable energy.
The OCCC was first built in 1983 and has hosted over 32 million visitors. The convention center has hosted many events like Megacon with over 100,000 in attendance, Star Wars Celebration event ever held with over 70,000 in attendance in 2017, and the AAU (Amateur Athletic Union) Girls' Junior National Volleyball Championships (largest volleyball tournament in the world) held in 2017 with 70,000 plus attendees.
The surrounding area is filled to accommodate many different types of people so it's no surprise that the OCCC pulls such a huge crowd during events and performances. There are more than 100 hotels and restaurants within 10 miles of the convention center, and the added perk of being down the street from tourist attraction International Drive. The facility is also close to SeaWorld,
Disney, and Universal.
You definitely don't want to miss out on the opportunities The OCCC has to offer. Make sure to ask about it when you're searching for events and hotels in the area.
Travel / Business Travel / Conference / Leisure Travel
Business and vacation travels have continues to increase and grow the economy. The Las Vegas Convention and Visitors Authority (LVCVA) points to a U.S. Travel Association report stating that "the travel industry created more jobs at a faster rate than the rest of the economy from 2010 through 2015." The U.S. Travel Association is a national, non-profit organization representing all components of the travel industry. The LVCVA also reports that "the Global Business Travel Association (GBTA) announced that worldwide business travel spending increased 5% in calendar 2015, reaching a record-breaking $1.2 trillion."
Business travel and conventions continue to thrive as businessmen and businesswomen traverse the globe. In the U.S. alone, there were 522 million business trips taken in 2016, according to the GBTA blog, "The Business of Travel." Competition by different cities and groups is intense as premiere facilities like the Orange County Convention Center in Orlando, FL and the Las Vegas Convention Center in Las Vegas, NV competes to host coveted conferences. However, this dynamic is not limited to just a few choice cities. Many cities and metropolitan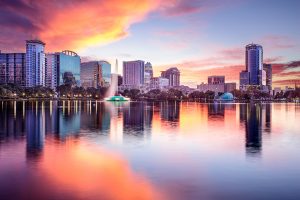 areas have rebranded themselves as attractive destinations for business and tourism, offering more choices to companies, conference organizers, and savvy business travelers.
The state of tourism tells a similar story. The U.S. Travel Association forecasts an increase in leisure travel through 2020. They also report that "direct spending on leisure travel by domestic and international travelers totaled $683.1 billion in 2016." The Association points out that nearly 4 out of 5 domestic trips are for leisure, and that U.S. residents made 1.7 billion person‑trips for leisure purposes in 2016.
Since the business of travel has grown, locations are offering more options to those who want to see the world. Let U Destinations plan out your vacation and help you find the perfect place for you to spend your time. When faced with so many options on where to stay, selecting the right resort may be a little stressful. We can help you find the right resort for you to stay at with all of the amenities and services you need.
Comments are closed.